About Lesson
Are you starting a new School?
Are you becoming staff?
Are you changing where you work?
We need you to update your department in Workplace.
You have to do this on a computer, not a phone.
Login to your Workplace account at https://ywamkona.workplace.com.
Once you are online, at the bottom of the screen, on the left you have your Profile.

Click on you:
Click on the top option 'View Profile"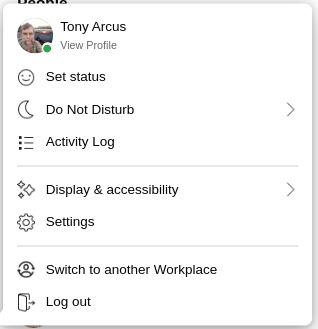 This opens up your whole profile.
On the far right, you have "About"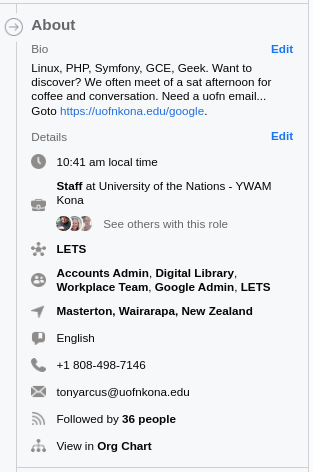 Click on the second Edit option. This is to edit your Profile.


Now you have an option to edit your Department. Click on the 'pen' on the right and change your department to where you are now working.
If you are staff in Kona.
You need to also apply for a uofnkone.edu email address.
Please follow this link. https://uofnkona.edu/google/
Please make sure you keep your Department up to date as you serve and learn here in Kona.
Thank you.
workplace@uofnkona.edu