About Lesson
We have in uofnkona.edu a Google Workspace for Education account that can have up to 10,000 accounts. We get this via TechSoup.
Our account, uofnkona.edu, can have subdomains under it with the same account features.
Rather than having to pay for accounts or try to create a new TechSoup account and then create a Google Workspace for Non-profits, we can bring in your domain to our Google Workspace for Education account and set up your desired email addresses around your name in this case, endbiblepovertynow.com.
However, endbiblepovertynow.com already has email addresses, emails, and documents in Google Drive, and you do not want to lose them.
The first thing you need to do is download a backup of your account.
Go to https://takeout.google.com.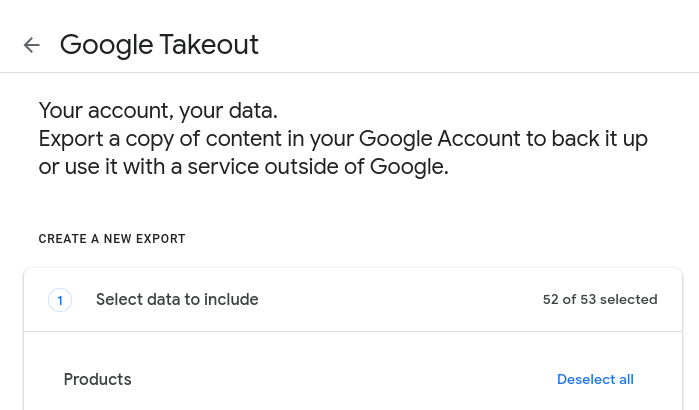 Click on Deselect all.
We can now go down the list and tick what we do want.


I would suggest that you tick.
Calendar
Contacts
Drive
Google Photos
Keep (if you use it)
Mail
and anything else you think you want.
At the bottom of the page, click on Next step.

Change the size of zip files to 10GB.

And click on Create export.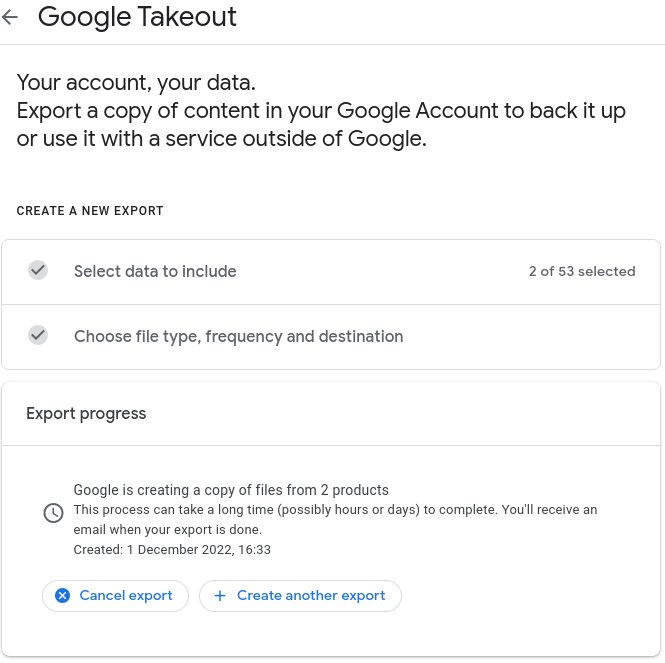 In my case, I only choose two areas to download.
This process could take up to a day, so you need to wait till you get an email that the takeout is ready to download.
The email looks like this.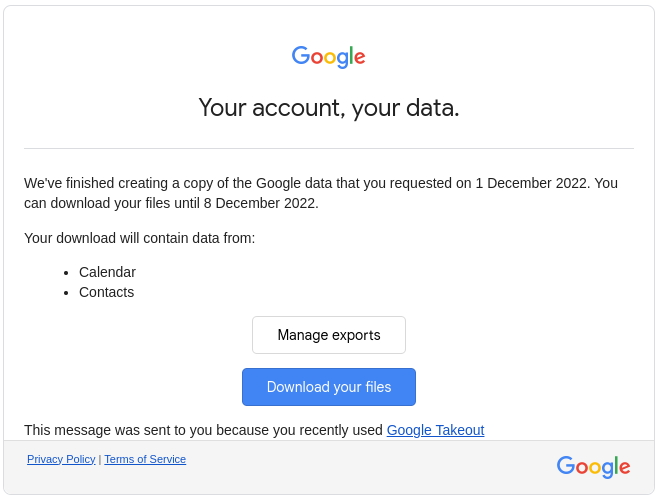 Click on the Download your files button.
Your takeout window will open.
Finally, click on the Download button.
The download will start, and if you use Chrome, you will see the file downloaded in the bottom left-hand corner.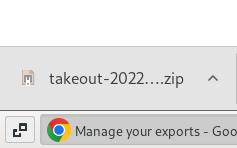 Do check the zip files and make sure you do see the files from your Google Drive.
Next, we want to change the ownership of these files to the new user in the new domain.