About Lesson
Have you forgotten your email Password?
Start to log in as usual by going to gmail.com.


Click Next.
Now you have the option to click on Forgot Password.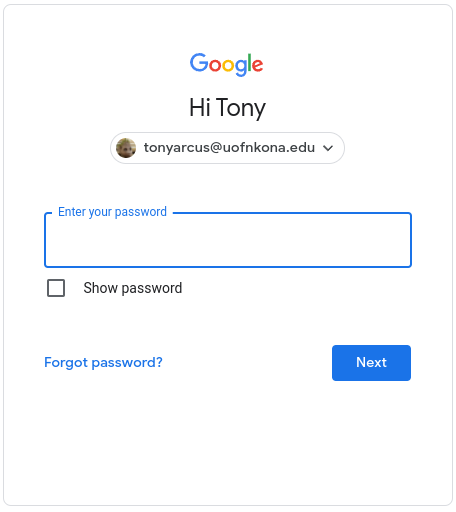 When your email with UofN Kona was created, we had your personal email address and your phone number.
We want to get to a screen that looks like this.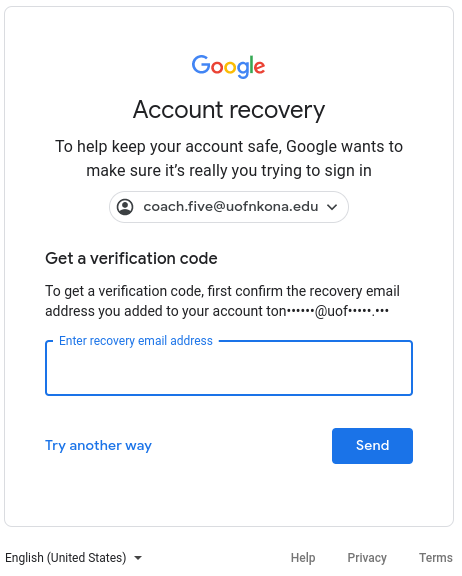 You will see your email address at uofnkona.edu, and you will get an option to put in your recovery email address.
Do this and click on Send
The following screen appears.

You will be told that a code has been sent to your recovery email address.
This code looks like this in an email.
Put the code into the window that you have waiting and click on Next.
Now you will be asked to create a new password.
And click Next.
We are almost done.
You will be asked to confirm your recovery information.
Click on Yes, confirm, and you are done.
Don't forget to keep a note of the new password and to update Gmail on your phone.