About Lesson
Digital Library
YWAM Kona has a Digital Library available to all YWAM Students and Staff.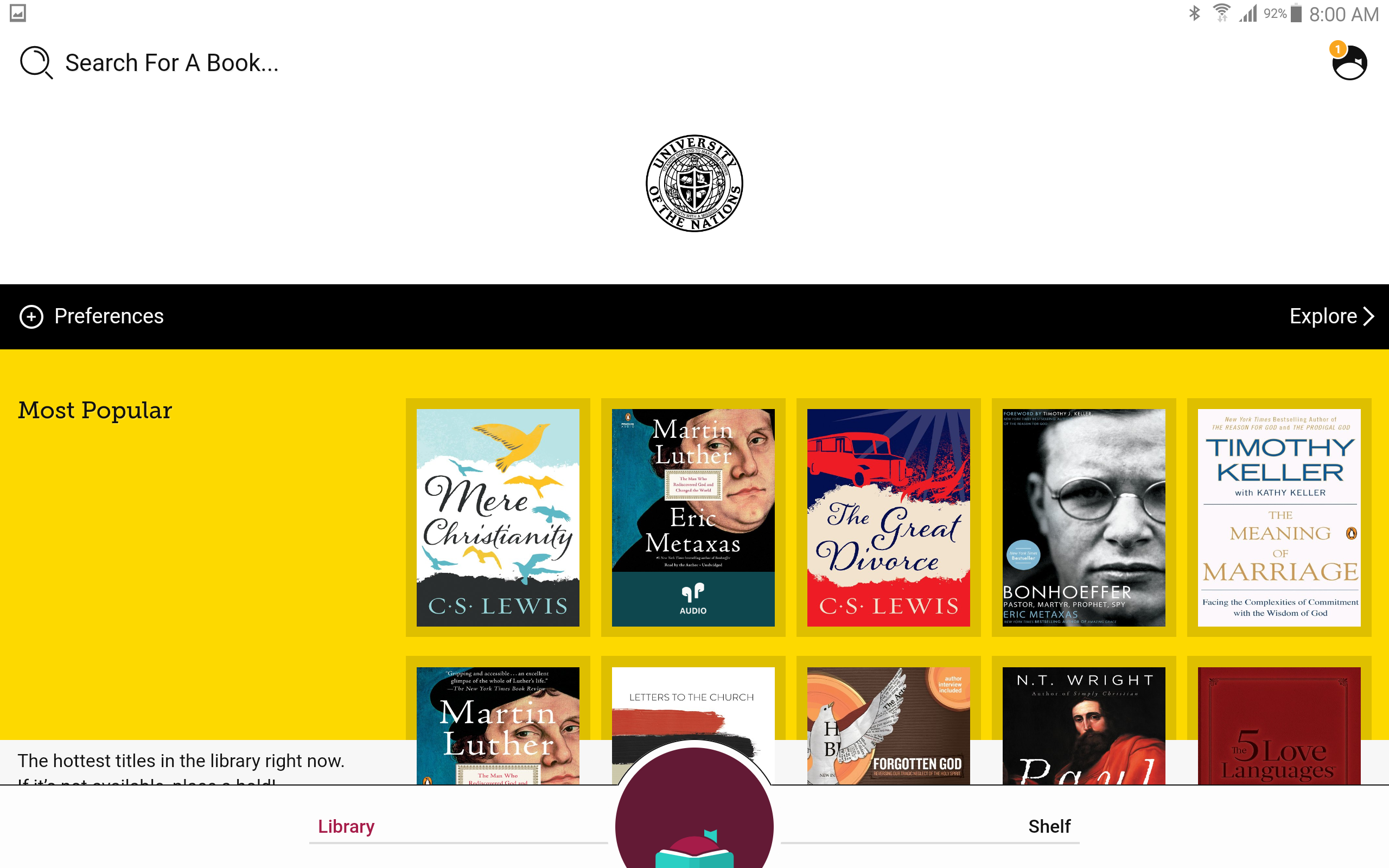 You can read books directly from the website https://uofnkona.overdrive.com or download the Libby App for Android or Apple.
Register
Registrations are free and generally renewed each year in December for another year.
Please go to this link, https://kokua.family/join/54.
https://kokua.family is a software project we use for various YWAM and non-YWAM-related projects. Overdrive does not have a registration system, so this was the easiest way for us to help get you into the system.
We try to import people a few times a week into Overdrive.
When you register, you will get an email affirming that your registration has happened, and a day or two later, you should get an email from us saying we have imported you into Overdrive.
If that does not happen, please email us at library.support@uofnkona.edu to give us a gentle reminder.