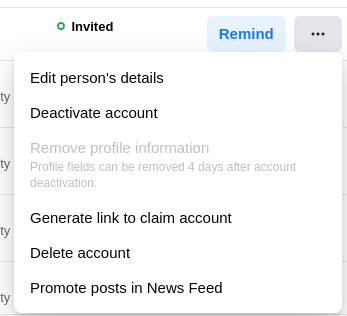 About Lesson
From time to time people get deactivated, either because they do not keep their Department current and they look like a student from three schools ago, or Workplace has a burp and deactivates them for no known reason.
You will want to reactivate them.
Go to Admin Panel -> People, and search for them by name. I have found this to be the easiest way.


When you have found the person you want, click the three dots to open them.
We will edit the person and not just reactivate them. In this case, the person has no information about them, so that might be why they got deactivated.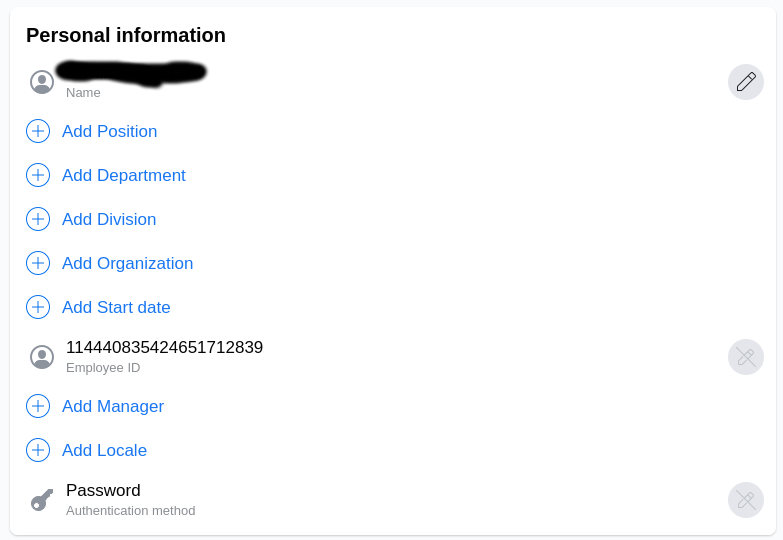 Update as needed.
Also, this is a good time to make sure they use an email address to log in and also make sure their email address is accurate.



Now we can Activate account, then click the left-hand X, to go back to the previous screen.


Send invite
I have found that I need to refresh my search screen, simply by clicking on Chromes refresh button.
Now I can send a Reminder to this person by clicking on Remind.


I can also click on the three dots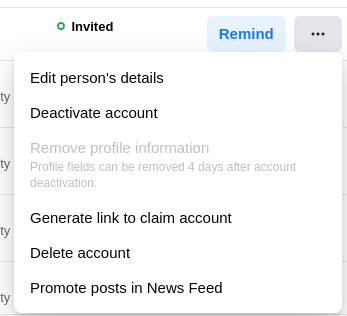 and click on Generate link to claim account, this gives me a link I can email directly to the person.

If you have any questions do ask them in the Comments section.